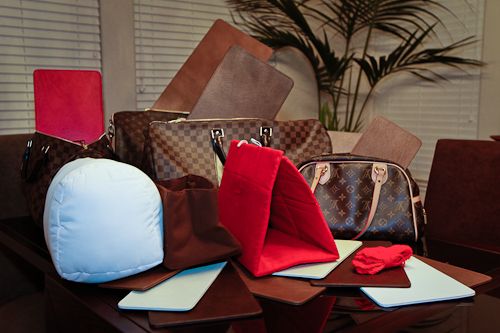 1. Our products are made with the finest materials that will closely match, not bleed or stain the interior of your bag.
2. Our products are guaranteed to FIT. Each and every item has been TESTED with the actual bag it describes prior to mass production. You will not receive a product that is too short, too long or too wide.
3. Just like your bag, our product is excellent in quality and durable to only bring out the best structure and luxury of your high end bag. Your bag is expensive - make it LOOK even more expensive!
4. We have sold over 5,000 Pimp My Speedy products providing our customers with the highest level of service and satisfaction.